8 Best Wellness Retreats In India To Heal And Re-discover Yourself
By: Nimba - August 9, 2022
Love to feel empowered and healthier? If yes, then read this blog carefully as it will take you through some tips and places that can be beneficial for you to heal yourself. You may not be aware of the fact that your body has an amazing ability to heal itself. This is one of the essential functions of the body. It is also a universal truth that antibiotics weaken cells and bacteria. Hence, remember that it is your immune system that eliminates them from your body. Most of us have dropped our travel plans in the wake of the pandemic, but people have begun to talk about this topic just to refresh their minds. Many of them might be thinking of visiting wellness or holistic healing center to rejuvenate their soul, body, and mind. Natural and holistic healing is possible as its treatments include Yoga, medication, Ayurveda, and naturopathy. India is one of the best known destinations for holistic healing and naturopathy centres. From the beaches to mountains and deserts, Goa and the coastal stretches of Kerala and many more. India is home to a variety of wellness retreats, spas, resorts and holistic healing treatments centres. Let's take a look at some famous wellness retreats in India and the services offered by them:
Nimba Nature Cure Centre 
Location: Ahmedabad – Mehsana Expressway
Nimba Nature Cure is one of the largest naturopathic wellness centres in India, located in Ahmedabad, Mehsana. Nimba Nature Cure helps you to heal and rejuvenate through nature, as Nimba's mantra is very clear: health and healing always come first.  The entire process of healing at Nimba is performed by an impeccable amalgamation of modern science, ancient wisdom, and traditional practices.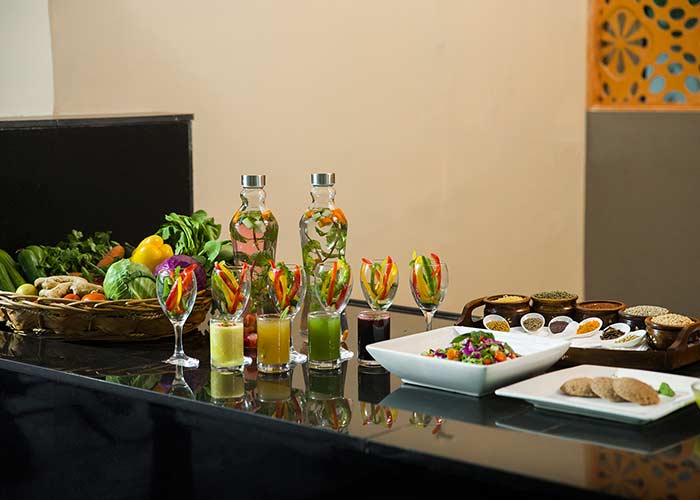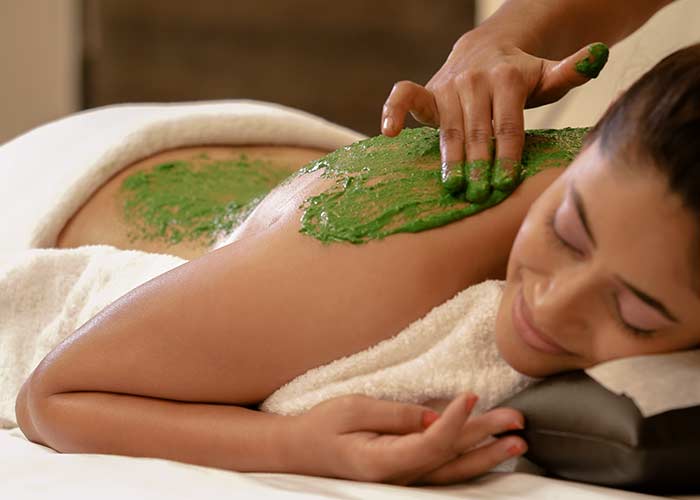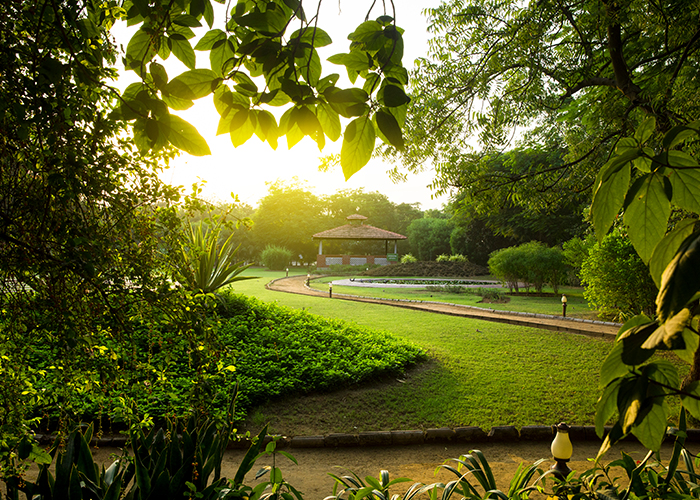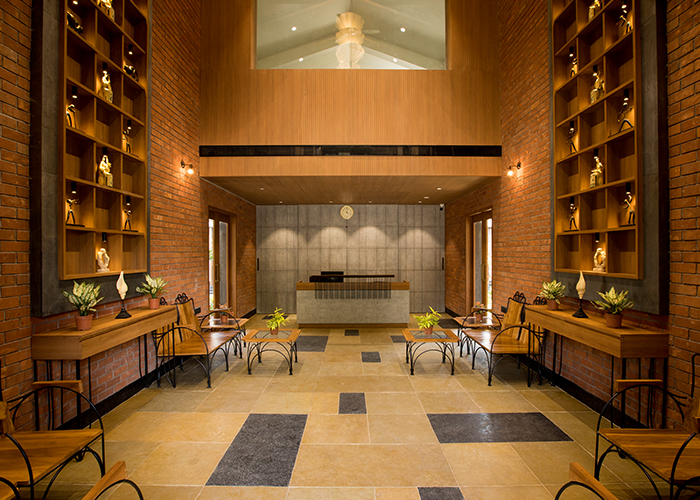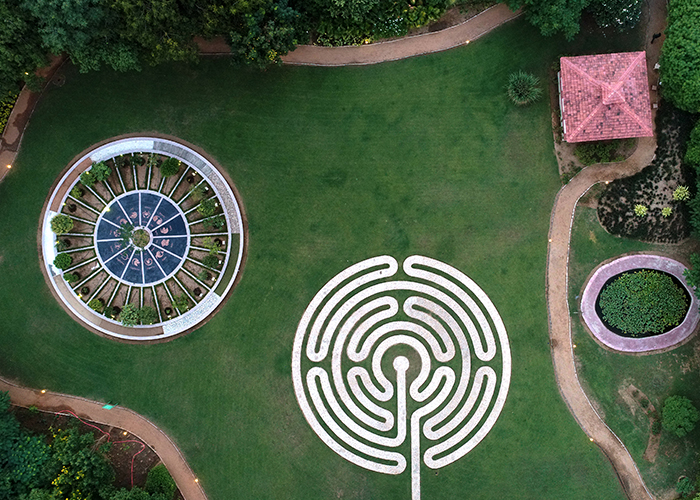 Speciality: Nimba Nature Cure offers the best naturopathy treatment services, also specialising in yoga and medication. They offer natural Ayurveda therapies such as cup therapy, shirodhara treatment, salt therapy, crystal therapy, stress management, raga therapy, mud therapy, and many more. Get in touch with Nimba today to get the best naturopathy services.
Somatheeram Ayurveda Resort
Location: Kovalam, Kerala
Kerala is known as the old-age practice for Ayurvedic treatment, which makes it the most favourable destination for wellness retreats in India. People come here to rejuvenate and heal their mind, body, and soul. Somatheeram Ayurveda Resort has won the national award three times of India's best Ayurveda wellness centre by the government of India. It offers a wide range of treatments for infirmities, panchakarma treatments, naturopathy, yoga, meditation, and so on.
Specialities: They specialise in Ayurvedic treatments, Ayurvedic body care, diet and medication, and Ayurvedic beauty care.
Also read: Why Is Monsoon Considered To Be A Good Time For Panchakarma?
Ananda in Himalayas
Location: Narendra Nagar, Uttarakhand
Ananda, located in northern India's Himalayan foothills, is one of the country's award-winning luxury spas and wellness retreats. It is built at the maharaja palace estate, from where you can explore the real beauty of Rishikesh. It has been declared as the top  spa destination in the world by Condé Nast Traveler Readers' Travel Awards 2019. It offers luxurious villas and suites that are surrounded by the sal forest.
Speciality: They offer 80 different types of spa therapies, including a variety of Ayurveda treatments, naturopathy treatments, mukh lepa, shirodhara treatments, shloka, abhyanga, and many more. They have an experienced team of yoga trainers, nutritionists, doctors, therapists, instructors, etc.
Also read: Get the Naturopathy Treatment for Diabetes in India
Vana Retreat
Location: Dehradun, Uttarakhand
The Vana Retreat always focuses on the health and wellness of its guests while paying special attention to its surroundings. This property is built with effective eco-friendly systems such as waste management, water harvesting system, green building etc. They focus on staying in sync with nature just to create a positive holistic atmosphere around the retreat.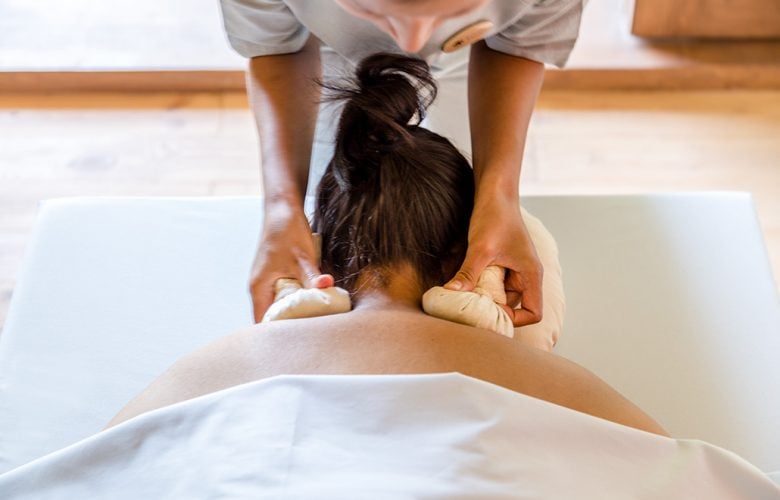 Speciality: Vana is famous because it is one of the few wellness retreats in India that offers Sowa Rigpa as a whole. The prime reason behind the huge recognition of Vana Retreat is Sowa Rigpa.
Ashiyana: Yoga and Spa Village, Goa
Location: Mandrem, Goa
The Ashiyana wellness retreat has been featured in Travel & Leisure and CNN International. This is an excellent place for holistic healing and to heal your soul, body, and mind through the beauty of nature. Their holistic yoga therapy is a balanced yoga therapy, also known as modern life evaluation, that relieves you from stress and anxiety.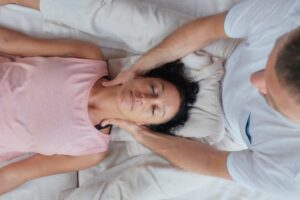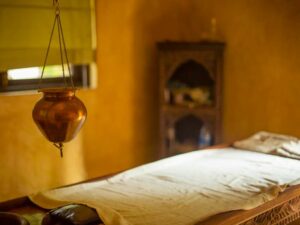 Speciality: Here, guests can customize their yoga sessions, ayurvedic therapies, and massage sessions. They also offer different kinds of natural healing activities such as Acroyoga, Yoga Nidra, Painting, Creative Writing, Inversions, Karma Yoga, etc.
Atmantan 
Location: Pune, Maharashtra.
Atmantan is known for its ayurveda treatments and western wellness treatments as well. Atmantan is located on the banks of the pristine Mulshi Lake in Maharashtra, which makes it luxurious. This wellness resort has more than 106 guest rooms and a private villa with an eye-catching balcony view and gardens. They also offer mouth-watering wellness cuisine that is both tasty and nutritious.
Speciality: They have a saltwater pool, a high-tech gymnasium, a physiotherapy wing, a spinning studio, yoga, dance studios, and functional studios.
SOUKYA Holistic Health Centre
Location: Bengaluru, Karnataka.
Soukya is known as one of the best detox and the world's best holistic health care retreats in India. This is spread over a more than 20-acre property and promises to offer a natural balance of mind, soul, and body to its guests. The Prince of Wales and HRH Camilla, the Duchess of Cornwall, visited Soukya in 2019 because of its effective wellness and holistic healing tactics.
Speciality: They offer wellness treatments such as naturopathy treatments, Ayurveda therapies, Yoga, Medication, Homeopathy, Physiotherapy, etc.
Also read: Types of Physiotherapy Treatments
Shreyas Retreat
Location: Bengaluru, Karnataka.
Shreyas is one of the most luxurious wellness retreats in India and is amidst beautiful surroundings. This is the best choice for people who are looking for holistic and natural healing. This wellness retreat has 12 cottages, which are spread over 25 acres of lush greenery. This inspires you to fasten your healing process.
Speciality: The Shreyas Wellness Center is located in Bangalore and offers a variety of natural therapies, from Ayurveda and panchakarma treatments to western massages. Here, women can also get refreshing facials and soothing scrubs for some relaxation.
Immerse yourself in some soulful healing therapies at Nimba Nature Cure in Gujarat, with a well-experienced team of therapists, doctors, and yoga trainers. Connect with us today to get the best naturopathic treatments and therapies. Talk to our specialists.