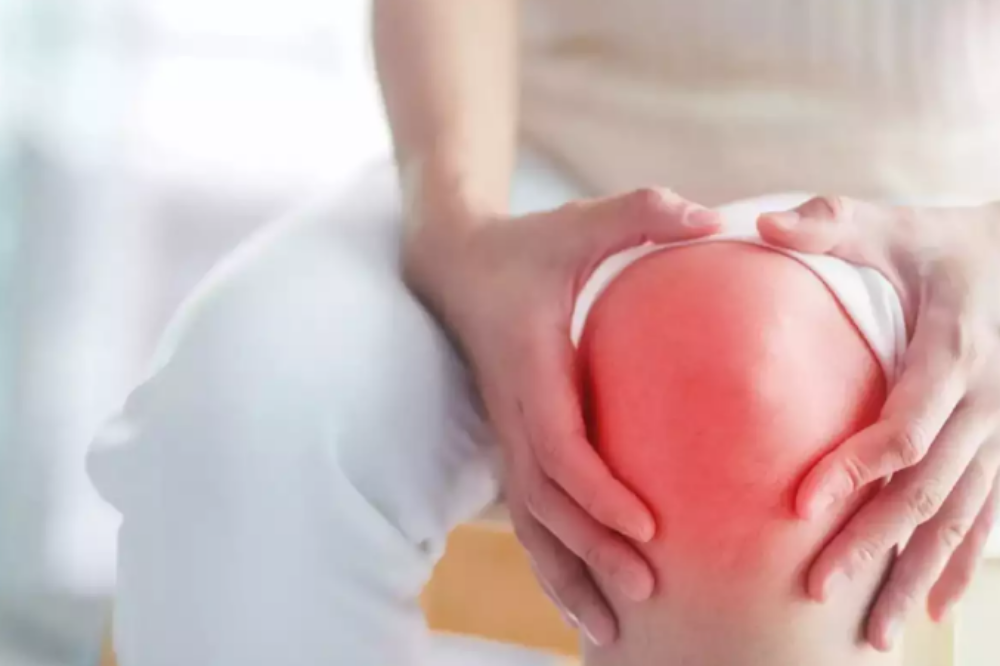 9 Simple Ways to Ease Arthritis Pain
Let's start by understanding what Arthritis is. Arthritis is inflammation in the joints. This results in pain and stiffness in joints. It also decreases joint movement because of pain and stiffness. Mostly, Arthritis pain comes along with age and causes wear and tear in the joint's bones. There are over 100 types of arthritis that prevail across the world.
Natural Treatment for arthritis –
Natural treatment mainly involves simple measures like heat and ice packs. These simple measures reduce stiffness. they also relieve the joint pain caused by Rheumatoid Arthritis
Rheumatoid Arthritis –
is the most common long-term inflammatory disorder. It primarily causes pain in joints. It also results in swollen and stiff joints causing acute pain in joints.
Treatment for Rheumatoid Arthritis –
If the Arthritis is detected at an early stage, one can be given a temporary pain relief. This can be done with the help of disease-modifying and rheumatic drugs. But if it's been longer, there is no cure for rheumatoid arthritis.
Tips to Naturally Ease Arthritis Pain
Application of heat and cold packs
The benefit of heat and cold packs goes hand in hand. The cold pack reduces pain sensation by reducing swelling. The heated pack eases down, the tensed muscles helping one relax, reducing pain. It also works as a pain relief for rheumatoid arthritis.
Try to relax
Relaxed mind helps in relaxing tensed muscles. A person with arthritis should take utmost care of stress and pressure trying to avoid them.
Make it a Habit to Exercise
Exercise makes you active and fit. For arthritis one should practice mild exercises and soft stretches only. One can also practice scant distance and slow walking. Your doctor can explain which exercises suit best in a given condition. You can also visit Nimba Care for more information about the same.
Way To Naturally Reduce Arthritis
Meditate – To reduce arthritis,  it is very important to relax the body. Meditation helps reduce stress and relax the mind. Meditation is proven to be the most effective ways to relieve stress
Take Massages – Gently massaging the pain points can help in pain relief. Consult an experienced doctor for the same. Nimba Nature Cure also has experienced therapists. They are skilled to provide deep tissue massages.
Reduce Weight – Increased body weight can increase pressure on joints. Weight loss can reduce strain on the joint muscles. To do it right, take guidance from an expert. Be it a doctor or a therapist.
Consume More Turmeric –  Consume more turmeric in the food or in milk. It has rich medicinal value. It reduces inflammation. This works as an add-on in reducing inflammation and pain.
Increase The Intake Of Herbal Supplements – Herbal Supplements are as important as Natural Supplements. Certain herbs such as Boswellia, Bromelain, Devil's claw, Ginkgo, Stinging nettle, Thunder god vine can help relieve Arthritis pain.
Consume Diet Comprising Fatty acids – Omega-3 is an essential fatty acid. It reduces the intense arthritis pain. Fish oil supplements are natural. Their intake can benefit to ease pain.
Practise Acupuncture – Acupuncture heals many diseases including arthritis. It is a very old medical technique. It includes piercing needles in body parts to cure diseases. The World Health Organization has recommended it for arthritis patients.
Exercise Regularly – Regular exercise is very beneficial. It increases body flexibility. Mild exercise should be practised.  Water aerobics and Swimming are also helpful.
Practice Hot-cold Therapy – We have already discussed this therapy. Besides that, patients should also take hot showers. They should also use electric blankets to apply on the joints. Ice gel packs serve the same purpose and can massage with that too. At Nimba, we also have a few therapies that work wonders on arthritis pain. Pay us a visit or call us to know more!