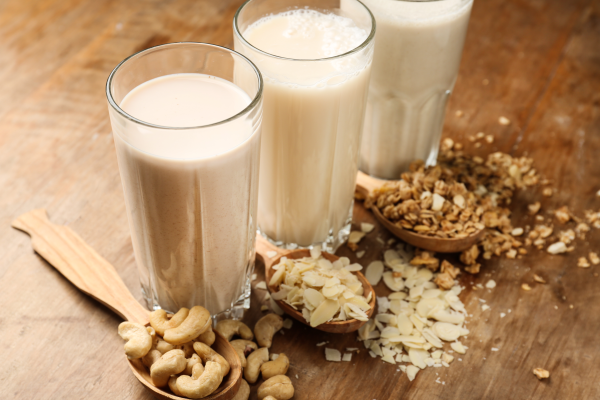 Milk: A Key Component In Improving Ojas
We all desire a healthy body which makes us feel more appealing and confident. The radiance and luster in our body is called Ojas. Ojas is an antidote generated inside the body which works on the aging of the body. It is necessary to consume an ojas enhancing diet as it improves the holistic well-being of a person. Ayurvedic treatments include food rich in ojas and hence if we consume the same on a regular basis, the food gets transformed into positive energies.
Let us look at how naturopathy centers use an ojas enhancing diet to improve the overall well being of a person:
Naturopathy centers provide a unique nutrition based diet which has milk as a key component. When milk is properly digested in the body, it nourishes the tissues, balances the doshas and helps in balancing emotions as well. Nourish your ojas by including milk as a staple food in your diet.

Ojas enhancing diet does not mean one should consume milk in any form. Cold milk should be boiled properly for about 5-10 minutes on low flame, after the milk has foamed up. Ayurvedic treatments at naturopathy centers carefully prepare the required meals, keeping in mind not to mix milk with any incompatible tastes. This could do more harm than good.

Ayurvedic treatments use milk with different ingredients to nourish the body and improve the ojas. Some of the most used ingredients are almonds, saffron, cinnamon, cardamom, and ginger. Naturopathy centres also focus on uplifting and nourishing the soul by providing the patients with varied meals created by a blend of exciting ingredients. Warm milk based drinks should preferably be consumed after an hour of eating a meal.

Foods like dates, figs, bananas and leafy green vegetables are used by naturopathy centers to improve the immune system and boost the ojas.
Our lifestyle has been changing with the increase in junk food consumption. In this busy life, it is a good idea to visit a naturopathy center and use ayurvedic treatments to improve ojas in your body and nourish your body and soul. Nimba Wellness Centre is a naturopathy center in Ahmedabad that works on restoring the optimum health of the body through ojas. You and your family can heal with the power of nature at Nimba Naturopathy Centre