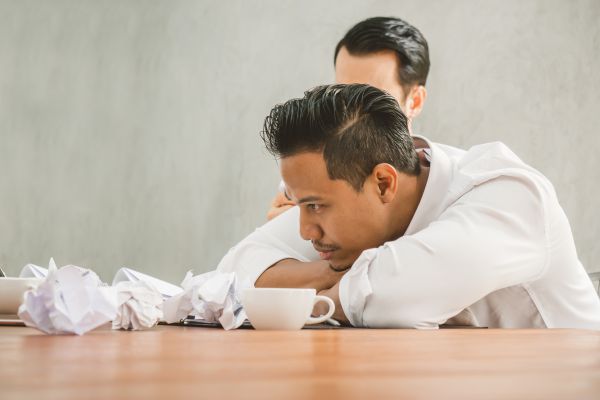 Corporate Wellness – A Necessity, Not A Strategy
Of all the seminars, excursions, team-building events and motivational talks the one thing that you might have missed out to improve workplace productivity could be the difference between a stagnant organization and staggering growth. Yes, it's workplace wellness also known as corporate wellness. A concept that has turned around the life of innumerous employees and propelled the productivity of their companies.
What Does It Mean When We Say Corporate Wellness?
The bane of modern life and modern workplace is a sedentary lifestyle and subsequent mental and physical disorders that not only affects the health of the employee in the long run, it also has a significant impact on the company's bottom line. And the new age millennial employees are more aware about their mental and physical health. Moreover, they can jump a job more easily. 
So holding the right talent makes it necessary for the employer to give heed to employees' health through wellness practices within the company or taking them to a wellness retreat. This simple change can benefit both the company and the employee. 
Wellness Retreats Are The New Destinations For Corporate Excursion 
In the past 30 years, there has been a shift in employer mindset as they are becoming more aware about the benefits of employee wellness for the culture of the company. This shift has brought about a change in common problems like absenteeism, low productivity and a gloomy workplace atmosphere. 
Companies can now benefit from a variety of wellness packages offered by holistic wellness retreats and the returns are well-worth the effort. Some benefits are-
Improved workplace productivity

Positive attitude in employees

Reduced absenteeism

Better recovery from injuries/ diseases

Reduced corporate stress and conflicts

Better job satisfaction 

Reduced attrition as company loyalty increases
Nimba Nature Cure – The Wellness Retreat For Your Company
Nestled within a lush green cover, secluded from the commotion of the city is a holistic wellness retreat called Nimba where you can heal from within. Experts in Naturopathic and Ayurvedic treatments, Nimba offers corporate wellness packages that will detoxify the body and mind of your employees through a range of natural therapies, yoga and meditation. The serene and beautiful atmosphere itself does half the work. 
So why not pay a visit to Nimba? The catalyst you've been waiting for to turn around the company culture could be a trip to Nimba Nature Cure Village. To book a wellness package mail us at [email protected] or call us at +91 81550 12274.