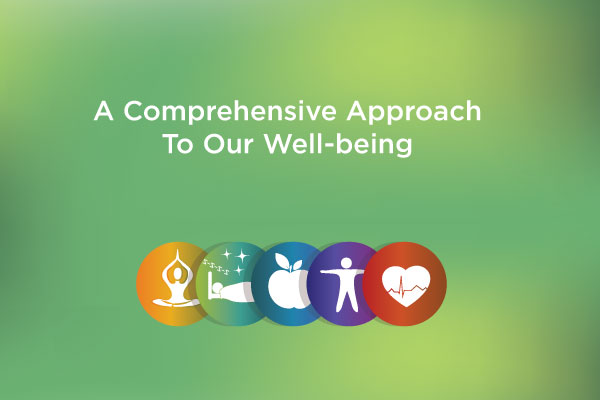 3 Things You Need To Start Right Now To Focus On Your Wellbeing
We are responsible for our own well-being. Our holistic well-being is an amalgamation of our thoughts, habits and actions. It is important to cultivate practices that would help fuel our inner motivation towards a healthy lifestyle. Naturopathy, more than anything is a panacea and affects us positively, internally and externally.
Naturopathy empowers and educates us to adapt to a healthy lifestyle. A lot of situations don't need allopathy or serious medical attention, but just some closeness to nature. Naturopathy treatment are highly personalized and caters to the needs of an individual's requirements.
Celebrate serenity by indulging in self-care habits and practicing natural ways to reduce stress and anxiety. Here are a few ways to attain inner peace:
1. Replenish your soul with yoga and meditation:
Yoga and meditation have surprisingly positive benefits on the mind and body. They are the key to attain equilibrium between the body systems and nature. With our busy and stressful lifestyle, we tend to weigh down and ignore our mental health; in such situations meditation acts as a saviour and helps us reduce stress, control anxiety, and improve our overall lifestyle.
Nimba Nature Cure is one of the best yoga and meditation centres in India offering a holistic rejuvenation of the mind, body and soul.
2. Invest in your physical fitness
Regular exercising is equally important when it comes to maintaining holistic wellness.
Physiotherapy ensures overall physical well-being of a person by using non-surgical methods of treatments. These patient centric treatments address the physical health of a person. Any ageing or work related injuries can be resolved with the help of physiotherapy.
Nimba Nature Cure offers physiotherapy with the latest equipment. Moreover, there are special therapies offered by Nimba Nature Cure which can help you attain maximum health.
3. Surround yourself with nature
Nature has surprising powers, often disregarded. Nature helps us feel better emotionally as well as supports our physical well being, by controlling heart rate, blood pressure and stress hormones. If you are at workplace, which is a closed space, it is a good idea to have a small plant on your desk. This can reduce your stress and anxiety significantly. Moreover, nature promotes positive moods and our affects our psychological well-being.
Your physical and mental health is important. With our occupied lifestyle, we conveniently avoid focusing on our well-being. Nimba Nature Cure gives you an opportunity to focus on yourself and attain tranquility.