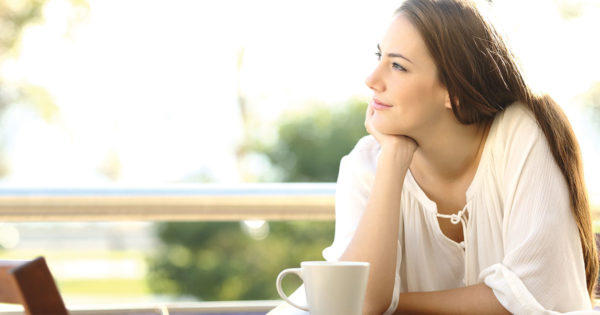 Self Care For Good Health
Self Care – What It Is And Why Is It Important?
Self-care is a conscious action taken by a human for the well being of their mind, body and soul.
Safeguarding your well being is in your hands. A human being cannot function efficiently without a healthy mind, body or spirit. Sometimes because of an unhealthy lifestyle or sometimes because of the constant juggle to balance family time and working hours, people tend to forget their health. Your ill health doesn't only affect you but it also affects your family, social life and professional life. Therefore, it is important to take care of yourself and keep yourself healthy.
Lifestyle Diseases – They Are Affecting You
We often don't realise how our day to day habits affect our lifestyle. Such habits make our lifestyle unhealthy, later giving birth to lifestyle diseases. Now what do we mean by an unhealthy lifestyle? 
Unhealthy eating habits like immense consumption of sweets, desserts and junk food leads to lifestyle diseases like diabetes, obesity, chronic heart diseases, etc. Excessive consumption of cigarettes, alcohol and drugs lead to skin diseases, psychological disorders and several other mental illnesses. Sometimes due to work pressure or unhealthy habits, the sleep-wake cycle is disturbed. This creates an imbalance in the biological processes of the human body, as a result of which the human body suffers from lifestyle diseases.
When laziness and unhealthy habits come together to control the lifestyle of a human being, such diseases take birth in the human body.
How To Self Care?
Diabetes- Can it be treated?
Till now, no diabetes cure is there in the medical world. However, the effect of diabetes can be remitted by bringing the sugar level down. Naturopathy treatment for diabetes includes hydrotherapy and various ayurvedic medicines that can help to bring the sugar level down. A strict diet with no sugar and naturopathic remedies are potent natural remedies for diabetes.
Obesity- Is there a treatment for it?
Excessive fat accumulation in the body gives birth to various other physical and psychological disorders. Naturopathy treatment for obesity is fruitful in order to reduce excess fat layers from the body. Naturopathy treatment for obesity includes weight loss treatment like abhyangam, udhvartan, deep tissue massage, etc. Along with obesity natural treatment, a healthy diet, some herbal remedies and exercise can help you reduce that excess fat from your body.
Psychological disorders- How to treat them?
Depression, anxiety and hypertension can lead to mental stress and trauma. Poor nutrition, addiction of toxic substances like alcohol, drugs and cigarettes, excessive work pressure, etc. can lead to such disorders. It can be treated with naturopathic treatments like mediation, raga therapy, etc.
Nimba- One-stop destination to remit lifestyle diseases
We have talked about self-care and lifestyle diseases above and suggested some natural ways to cure or remit their effect on the human lifestyle.
Nimba Nature Cure has some most of the renowned and experienced experts that deliver the best naturopathy treatments that could help you enjoy the benefit of a healthier lifestyle without any side effects. Nimba understands the importance of self-care and therefore they deliver the best naturopathy treatment and therapies to their customers. The therapies and treatments are customised as per individual body so that every customer receives the most appropriate and effective treatment.