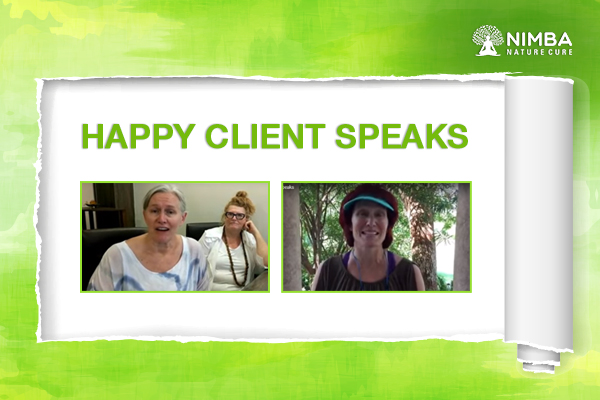 Happy Clients Speak: Must visit place for a healthy living
Nimba Nature Cure Village is one of the most renowned Wellness retreat and healthcare provider across the nation. It provides different packages for wellness, healthcare, and personal care. Corporate wellness, naturopathy, yoga & meditation, treatments and health retreat are a few luxury services offered by Nimba Nature Cure Village. And when it comes to Healthcare and Wellness tourism, India is one of the nations that top the list. And Nimba Nature Cure Village is like a star on the Christmas tree that shines the brightest on the top.
Ms. Curry Glassell shares her wellness experience at Nimba!
"India is one beautiful country everyone must visit at least once in his lifetime. That being said, it is also a favorite when it comes to healthcare and wellness tourism. I visited Nimba Nature Care during my visit to India. I was provided to choose from a wide range of services like Yoga and meditation, naturopathy, various massages, treatment for diseases and much more. I chose to get some relaxing massage. My body never felt so soft and taken care of; after the massage. The professionals there are experts and the best in their field. A friend of mine invited me to visit Nimba Nature Cure Village and avail the services provided over here. And I must say that it is an amazing place to visit if you are seeking for some mental sanity, escapade or peace."
Watch Video!
Two Ladies coming from abroad Shares her experience at Nimba!
"With the kind of treatment you will be given, I assure you would look forward to visiting Nimba Nature Cure again and again. Come and explore the number of services Nimba Nature Cure has to offer that improves your living and promotes a healthy lifestyle. Out of the innumerable quality services offered by Nimba Nature Cure, choose the one according to your preferences and embrace a healthier future. This is a promise of Team Nimba Nature Cure."
Watch Video!