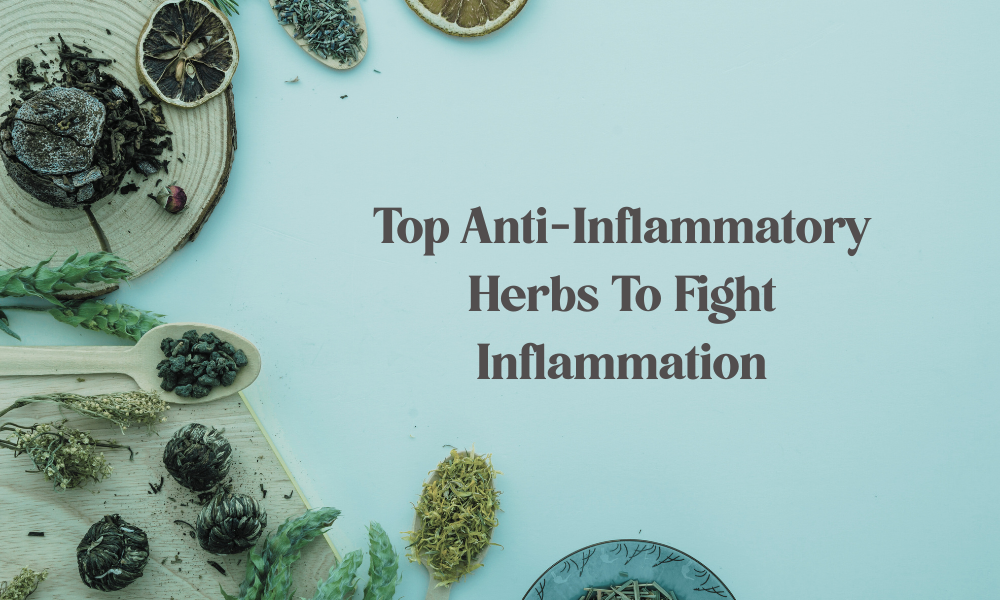 Top Anti-Inflammatory Herbs To Fight Inflammation
In today's society, a significant reliance on pills for inflammation reduction has become prevalent, providing a lucrative advantage to the pharmaceutical industry. However, these pills often carry the risk of causing additional harm and are not always the ideal approach. In contrast, throughout history, people have utilized herbs, spices, and other plants to effectively alleviate inflammation and address various health conditions, long before the advent of modern medicine. Many of the available anti-inflammatory NSAIDs today come with an extensive list of adverse side effects, and their impact on the body can vary greatly from person to person. Given this context, there is an increasing recognition of the value of integrating traditional herbal treatments with modern medication approaches. Discover the healing power of nature at Nimba Nature Cure Village, where modern medical expertise meets traditional wisdom. Take control of your well-being and experience transformative holistic therapies for lasting health. Rejuvenate your mind and body at Nimba Nature Cure Village, proudly NABH Accredited.
Oregano and Thyme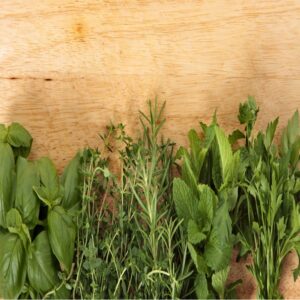 Prepare to revolutionize your understanding of inflammation as you discover the remarkable potency of basil, oregano, and thyme. These herbs possess the remarkable ability to reduce the production of inflammation-inducing cytokines, combat LDL oxidation, and lower LDL cholesterol levels in the body. Moreover, their consumption promotes the increase of anti-inflammatory cytokine IL10, further enhancing their potential as a potent remedy for chronic inflammation. Medicinally, oregano exhibits a wide range of benefits, including the treatment of skin sores, alleviation of muscle aches, and effective management of acute inflammation. It is also a common ingredient in antiseptics. Notably, oregano has shown promise in reducing inflammation associated with metabolic syndromes. Thyme, renowned for its natural antibiotic properties, serves as a valuable remedy for colds, coughs, and various urinary and digestive system issues. Embrace the power of these herbs, and witness the transformative effects they can have on your well-being. Embark on a journey to holistic healing and wellness at the finest naturopathy treatment center in Gujarat, where nature's wisdom and modern expertise converge for your optimal well-being. Do visit Nimba Nature Cure Village today.
Sage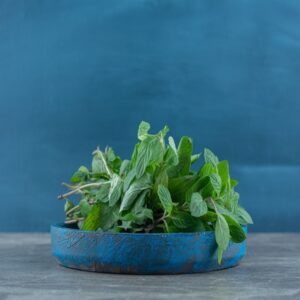 Sage, a versatile herb cherished in various folk medicines, offers a multitude of benefits, including the treatment of acute inflammation, alleviation of menopausal symptoms, and enhancement of memory and concentration. Its remarkable ability to reduce inflammatory cytokines in the body makes it an effective remedy for inflammation. Natural herbs play a vital role in treating common illnesses, offering a gentle and holistic approach to healing. With their inherent therapeutic properties, herbs provide effective relief from symptoms, boost the immune system, and promote overall well-being. At Nimba Nature Cure Village, you will not only experience the beauty of nature but will also learn the importance of natural remedies and herbs and how it helps in managing a healthy lifestyle. So why wait? Do visit Nimba The best naturopathy and yoga retreat in Gujarat.
Turmeric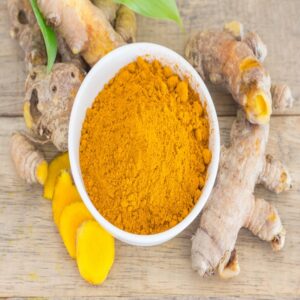 Turmeric, the iconic Indian spice known for its presence in curried dishes, stands out as one of the most potent anti-inflammatory herbs, rivaling, and perhaps surpassing, chemical-based pills in its effectiveness. Its key compound, curcumin, acts as a natural remedy for inflammation, providing relief from various conditions such as arthritis, joint pain, and chronic inflammation. Incorporating turmeric into your diet or taking curcumin supplements can support your body's defense against inflammation, promoting overall health and well-being. Experience the transformative power of holistic wellness at Nimba, your gateway to rejuvenation and healing.
Basil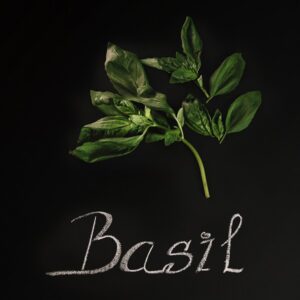 Discover the hidden potential of basil, not just as a culinary delight, but as a remarkable natural remedy. At the Best Naturopathy Treatment Centre, unlock the healing powers of basil, which enhances the secretion of anti-inflammatory cytokines while reducing inflammatory cytokines. This versatile herb also offers relief from digestive issues, colic, gas, anxiety, coughs, nausea, and insomnia. Embrace the holistic benefits of basil and experience a world of natural healing at the Best Naturopathy Treatment Centre in Gujarat "At Nimba".
Ginger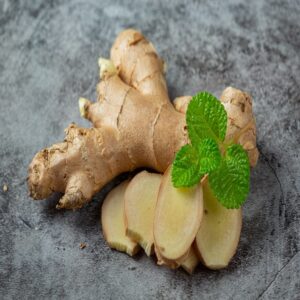 Ginger, a potent natural remedy, emerges as a formidable ally against inflammation. Its bioactive compounds, such as gingerol, work to suppress inflammatory pathways in the body, effectively reducing inflammation. Incorporating ginger into your diet or consuming ginger supplements can provide relief from various inflammatory conditions, offering a natural and holistic approach to wellness. Embrace the power of ginger and harness its anti-inflammatory properties to support your body's healing process. Embark on a transformative journey of self-discovery and rejuvenation at the best yoga retreat in Gujarat, where serenity and inner peace await you.
Cardamom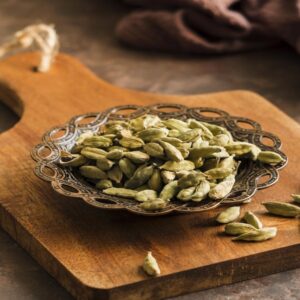 Cardamom, the aromatic spice cherished for its flavour, also possesses anti-inflammatory properties that can aid in reducing inflammation in the body. Its active compounds, such as antioxidants and phytochemicals, work synergistically to combat inflammation and promote overall well-being. By incorporating cardamom into your diet or enjoying it as a herbal infusion, you can harness its natural anti-inflammatory benefits and support a healthier, balanced lifestyle. For those seeking to utilize these herbs for inflammation treatment, incorporating them into everyday cooking is the optimal approach. Whether fresh or dried, both forms of the herbs offer valuable benefits. Nevertheless, fresh herbs tend to provide enhanced overall advantages. By integrating these herbs into your culinary endeavors, you can harness their therapeutic properties and maximize their potential for inflammation relief.
Experience a life-changing wellness journey at Nimba, the epitome of holistic healing and rejuvenation. Escape to the serene oasis of Nimba and embrace the transformative power of nature's remedies. Discover personalized treatments, expert guidance, and a nurturing environment that will revitalize your body, mind, and spirit. Take the first step towards a healthier, happier you and embark on an unforgettable wellness retreat at Nimba Nature Cure Village.